27 Sep 2017         the dates of BAF International Style Archery Competition (organized & sponsored by Yangphel) has been moved to Sat 21st and Sun 22nd October 2017. The competition is to be held within two days to enable participation from faraway places.
The competition is open to both genders and will be played World Archery format or the international style at 50 m range. The competition will be held in Thimphu Langjophaka BAF Center. The first round will be the ranking round, where all the individuals would shoot 72 arrows (with potential of 720 points) and ranked according to the points they score out of 72 arrows or 720 points. Then the eliminations/ knockout round will commence with matches of 15 arrows each, the winners of which progress to finals.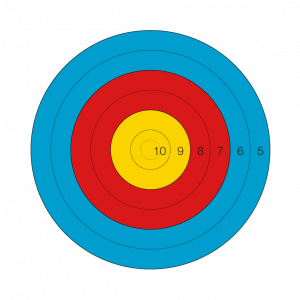 For team ranking, the individual scores would be grouped for the 3 member team and ranked, from there each team of 3 players will shoot 24 arrows in the eliminations/ knockout to progress to finals.
There are more information on the format on the 'Competition Rules'page .
The prizes would be given in Individual and Team categories. In the individual, the best archer (gold medalist) will receive Cash of Nu. 60, 000/- with a bow worth a lakh, the 2nd prize will be Nu. 40, 000/- with a bow and third prize will be Nu. 20, 000/- with archery accessories.
Also, the six top individuals from the ranking round would be given cash prizes ranging from cash 15, 000/- to 9000/- as the first 4 teams will receive cash prizes in the ranking round.
For the team prizes, the 1st team will receive Cash of Nu. 75,000/ and then the 2nd and third will receive 60, 000/- and 30, 000/- respectively.
There will be prizes for most Xs, Perfect End (full score in an end/ round of 6 arrows), top woman, etc.
And then the top individuals, if they agree to training schedule of BAF, will get the chance to represent Bhutan in upcoming Asian Archery Championship in Dhaka and then depending on the result there, then in Asian Games.
The competition is geared to bring the best Bhutanese archers to the international front and bring honors for Bhutan at the world level.